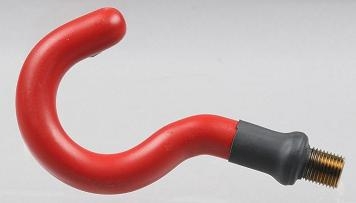 Passive Hook, – 1/2″ 20 Threads
ITEM CODE: PH02-0N2
The Heavy Duty Passive Hook is designed to assist the Upper Extremity Amputee to work out on exercise machines.
Specifications
Manufacturer: Texas Assistive Devices, LLC
Body Material: ½" 316 Stainless Steel Bar – Plastic Coated
Shank Material: Standard N-Abler™ Shank or ½" 20 Threaded Shank – 316 Stainless Steel
No. Pieces: 1
Size: Standard
Attach Site: Wrist Unit with ½" 20 female threads.